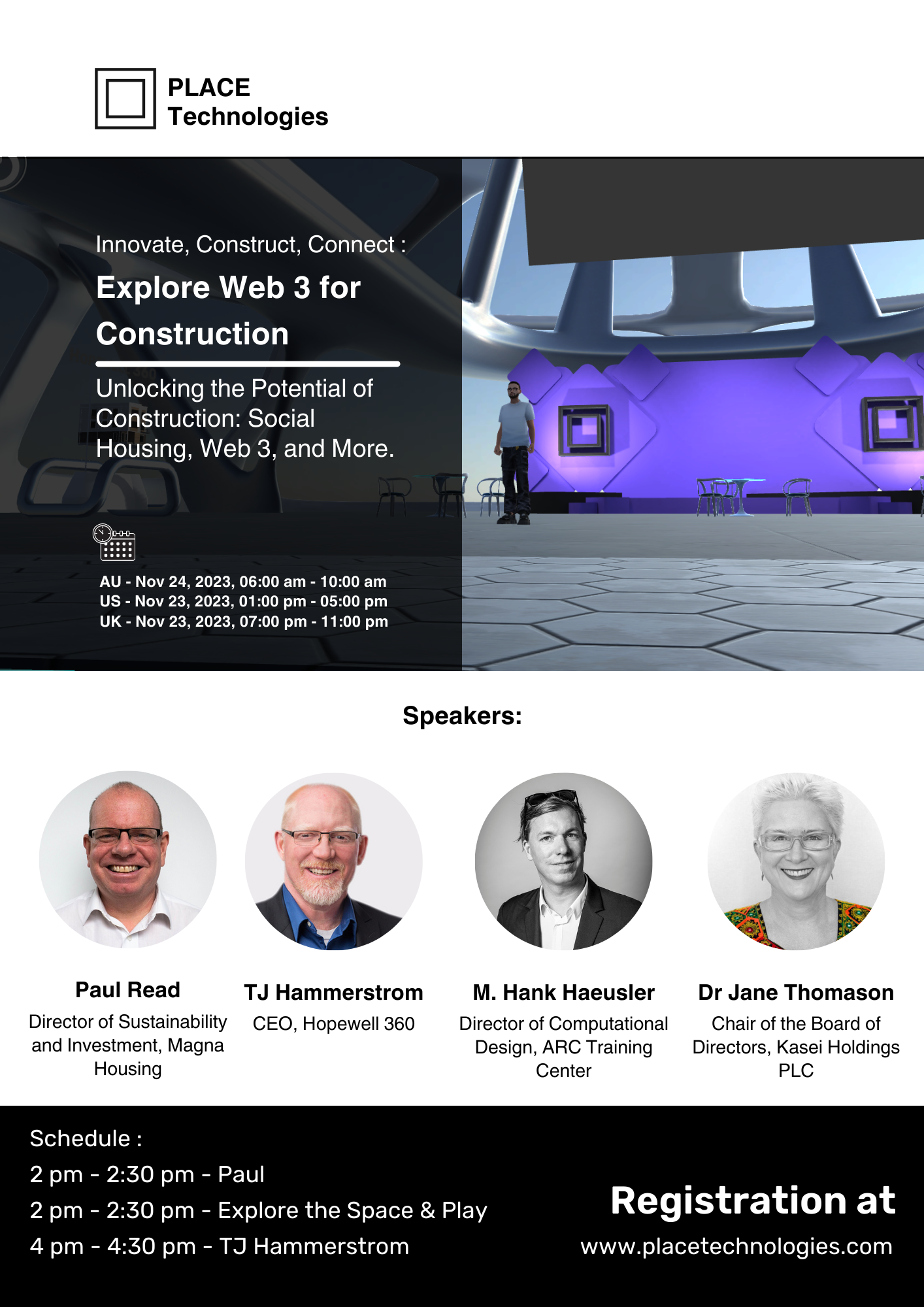 PLACE Summit 2023
43
43 people viewed this event.
You are warmly invited to join us for the world's first global future of construction event in the immersive PLACE Verse!
Imagine a unique immersive experience where experts from different countries, including USA, UK and Australia, come together in one place to share their knowledge and insights. You'll get this at our event – a day filled with inspiration and innovation.
Experience the event as your avatar, in our interactive PLACEVerse and hear from and network with renowned experts in the construction industry, covering a wide range of topics such as gamification, web 3 in construction, the social impact of modern methods of construction, polymetric architecture, sustainability, 3D printing, vertically integrated factory development and community engagement.
Our impressive list of speakers includes the Director of Housing from Magna Housing UK, Non-Executive Director of PLACE Technologies , CEO of Builtwell USA and Director of ARC.
Take advantage of this chance to be part of a groundbreaking event that will shape the future of construction. Register now and join us on this exciting journey towards progress and growth in the industry! See you at the PLACE Verse! #SeeYouAtPLACEVerse #GlobalConstructionEvent #InnovationInConstruction
Join today and Welcome to the Community! Learn more about our mission here "Value" any questions please email or reach out.